Santiam Canyon Mail Service
and Ballot Updates
Current Update - All mail for Mill City, Gates, Detroit and Idanha area is now at the Mill City Post Office for pick up. Pickup times are Monday thru Friday 10am-4pm. Mail for Mill City will begin being delivered to areas that can be safely reached. For questions of Mill City Post Office call 503-897-2096.
Lyons Post Office has resumed delivery to open roads that are safe to deliver on. For questions of Lyons Post Office call 503-859-2985.
Any resident may place a hold on their mail delivery online at www.usps.com If needed, a temporary forward can also be filled out online or at any Post Office and your mail will be forwarded. Update: Oregon ballots however are not allowed to be forwarded. If you change to a forwarded mail address with the USPS you should also update your mailing address with the Elections Division as outlined below. If any voter needs a ballot because they will not be able to pick up their mail between when ballots are mailed out on October 14 and November 3rd Election Day, they can go to the Elections Office at 555 Court St SE, Salem, 2nd floor and vote at there at their convenience. You can call the elections division at 503-588-5041 for your more specific questions.
According to Marion County Clerk Bill Burgess: Ballots will be mailed October 14. The Elections Division will continue to use your presently registered residential address to determine which races you get to vote on, unless you tell them otherwise.
You can update your mailing address any time at www.oregonvotes.gov then clicking on the My Vote green box. You can also send them an email with your address change to elections@co.marion.or.us or by mailing in a signed note or voter registration form to Marion County Clerk, PO Box 14500, Salem, Oregon 97309, or by coming into their 2nd floor office at 555 Court St NE, Salem. Voted ballots can be mailed back with postage already paid, no stamp necessary. Please mail at least 7 days before Election Day. Otherwise, use an official ballot drop box anywhere in Oregon before 8pm Election Day. Local drop box locations will be posted on The Local Area Calendar of Events at staytonevents.com when all of the available ones are determined and set in place.
Thanks to the following
staytonevents.com
supporting businesses!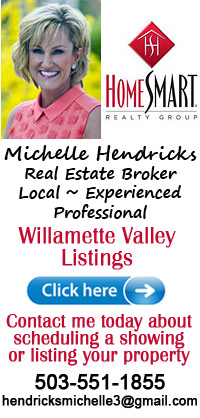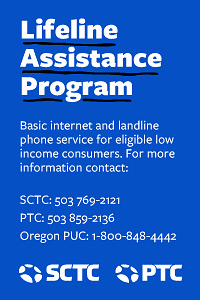 Steve Wheeler Tire Center
400 SW Sublimity Blvd. Sublimity MAP (503) 769-3446
Mon-Fri: 8am-6pm, Sat: 8am-5pm