staytonevents.com
Your Guide to Local Area Happenings
Serving the entire Stayton, Sublimity, Aumsville, Turner, Scio,
Lyons, Mill City, and Santiam Canyon Area.

All Content and Design Copyright © 2019 - staytonevents.com - All rights reserved
Unauthorized use, including republishing content in any manner, is strictly prohibited.

For more local information check
our home page at
www.staytonevents.com
*****
Where The Heck IS That?
staytonevents.com
Summer Picture Trivia Contest
staytonevents.com is a local promotional service helping local events, activities and businesses connect with our local communities since 2006.
Our signature service is the ever popular Local Area Calendar of Events at www.staytonevents.com The premier local online promotional calendar serving the entire Stayton, Sublimity, Aumsville, Turner, Scio, Lyons, Mill City, and Santiam Canyon Area. In addition to the many evening and weekend hours staring at a computer screen working on The Calendar, we get out and about enjoying our beautiful area or helping with and "covering" many events, and we see, well, lots of stuff. Much of it through the lens of a camera. Join us for some fun alongside The Calendar as we start our "Where The Heck IS That?" Summer picture trivia contest!
Each week we will post a new picture of an area landmark you might (or might not!) have seen or been near. Email us, along with your name, your answer to the question "Where The Heck IS That?" to staytonevents@wvi.com All correct (or reasonably close) answers will be entered into a random drawing for the week. Prizes TBD will be courtesy of any interested local businesses (feel free to contact us!).
**Only Hint... all photos are taken within the promotional area served by staytonevents.com**
Week Two (easy!) Picture:
Prize this week is a scrumptious ice cream cookie sandwich from Eat My Sweets
Week One Picture:
No winner...NOBODY knew the Flying Pig along Highway 22 in Gates! See full photos below.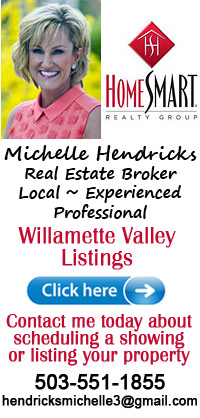 Steve Wheeler Tire Center
400 SW Sublimity Blvd. Sublimity MAP (503) 769-3446
Mon-Fri: 8am-6pm, Sat: 8am-5pm


Farmers Insurance
Michael Bochsler
120 S Center Street, Sublimity
503-767-7777
Be Ready For The Future
Call Mike Today
For all your insurance and
financial planning needs.

Our Family Serving Yours
Glenn & Andrea Hilton
224 N Third Avenue, Stayton
(503) 769-9010
www.santiamfuneral.com