---
En Plein Air
---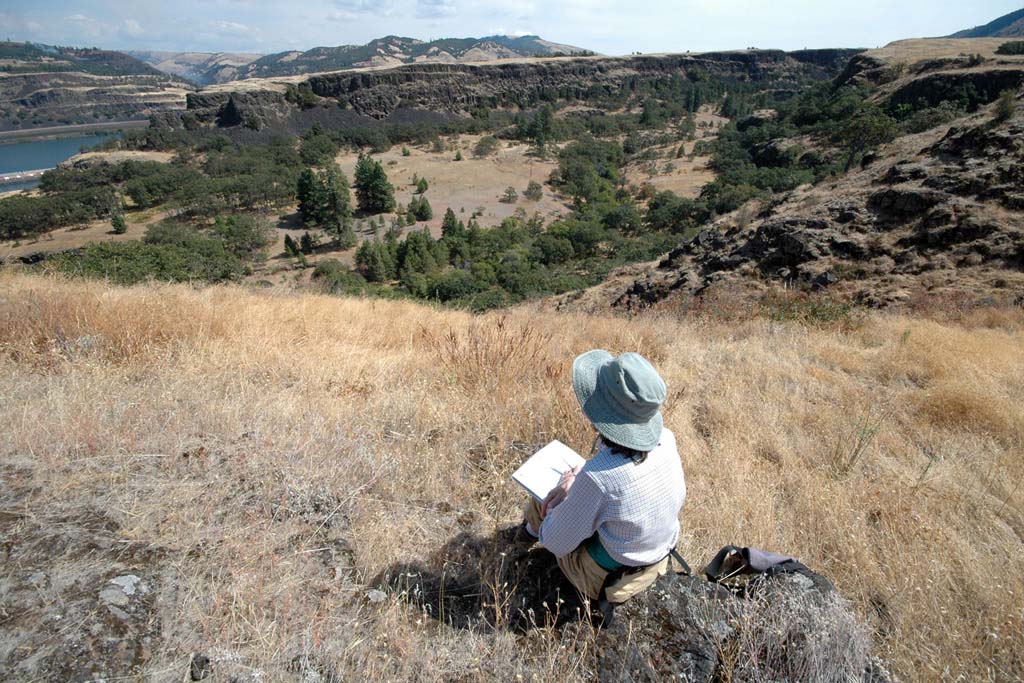 In August 2010, Eleanor and I joined some forty painters and writers for a five-day
"paint-out" and "write-out" sponsored by the Columbia Center for Fine Arts
in Hood River, Oregon. Each day, singly and in groups, the painters, writers,
spent the day at a site in or near the Columbia Gorge painting, writing, and
in Richard's case, photographing in the open air (en plein air).
En Plein Air is one result of our stay.
En Plein Air is a 24-page booklet containing photographs and five "plein air" poems.
---
Download as standard-resolution PDF file (3.3 megabytes).
---