---
A Fascicle from Shotpouch Creek
---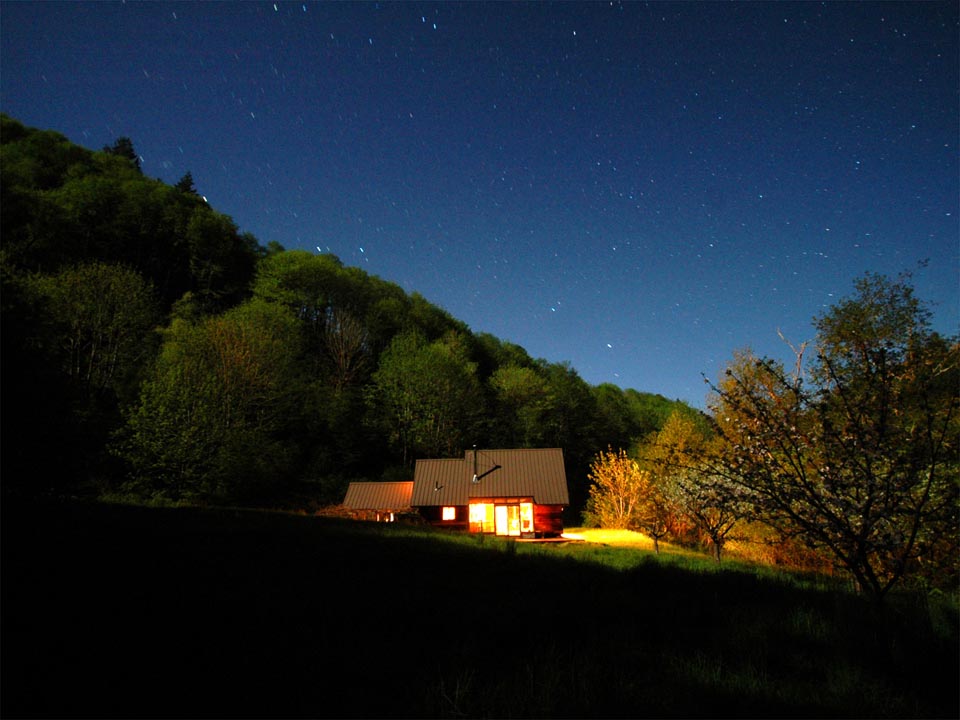 In May 2008, Eleanor and I spent a three-day Trillium Project residency at the cabin on
Shotpouch Creek, sponsored by the Spring Creek Project of the Department of Philosophy at
Oregon State University in Corvallis. The Fascicle is one result of our stay.
The Fascicle is a 24-page booklet containing photographs and a long poem.
---
Download as standard-resolution PDF file (4 megabytes).
A Fascicle from Shotpouch Creek
---