The SR-71 Sensor Pages
Radar Sensors & Data Link System
Page Two of Three Total Pages
The SR-71 Blackbird carried a wide variety of cameras and sensors. The Sensors fall into three basic groups; Optical, Radar, and Elint . The Sensor systems are individually divided up to represent their function. this is page Two of 3 pages. Links to each of the pages is found at the bottom of each respective web page.
---
Side Looking Radar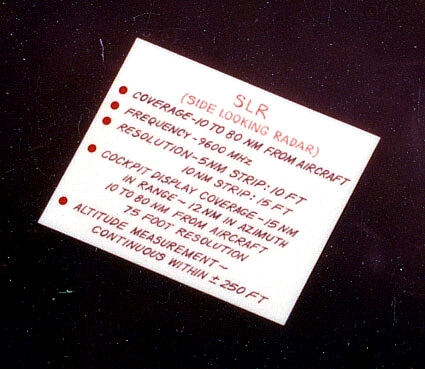 SLR Data: The SLR was originally manufactured by Goodyear Aerospace in Litchfield Park, AZ. Later on the same outfit, same location, same design team, manufactured the ASARS-1 but by that time they may have been bought by the Lockheed Martin Co. Photos of the SLR LRUs (when available) are located in the top of the nose. If you get that shot, the order of LRUs from nose to tail will be the Antenna Control, Synchronizer, Receiver; Transmitter and then the SLR Recorder. They usually flew in N, L or Q bay. When available, get a shot of the RCD or Recorder Corrrelator Display, it was a big magnesium monster that gave a minute or so delayed low resolution display of SLR returns for navigation purposes.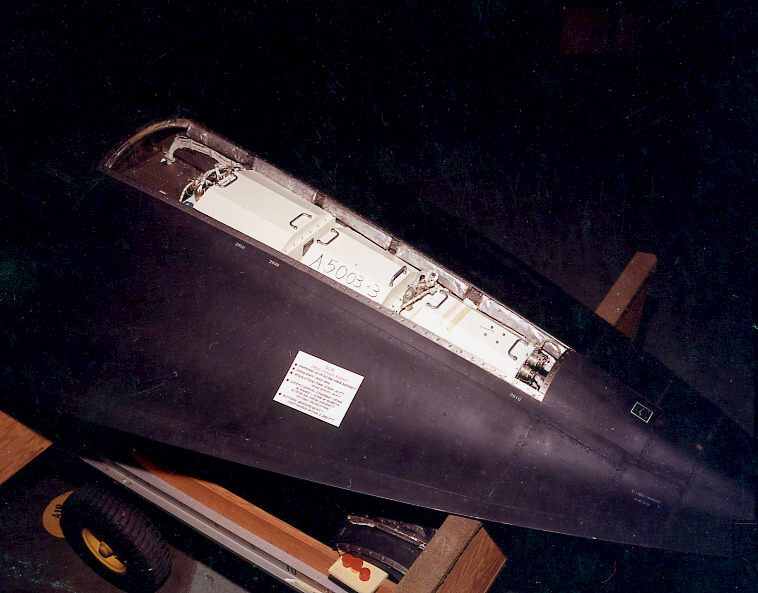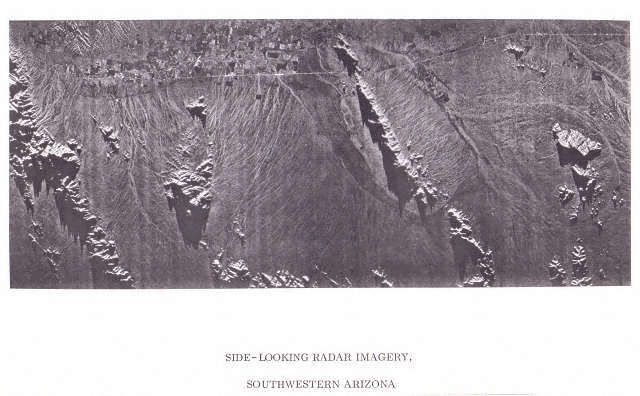 ---
ASARS-1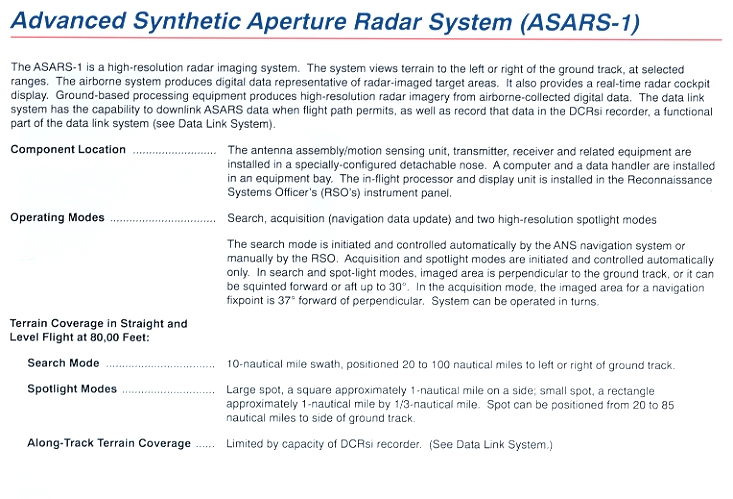 Synthetic Aperture Radar (SAR) with 12" resolution in spot mode 25-85 NM either side. Can do swaths either side of aircraft at 20-100 nm with lesser resolution.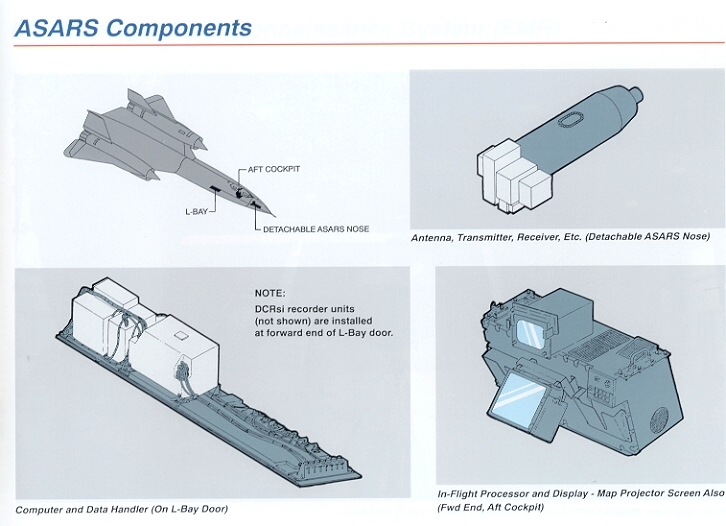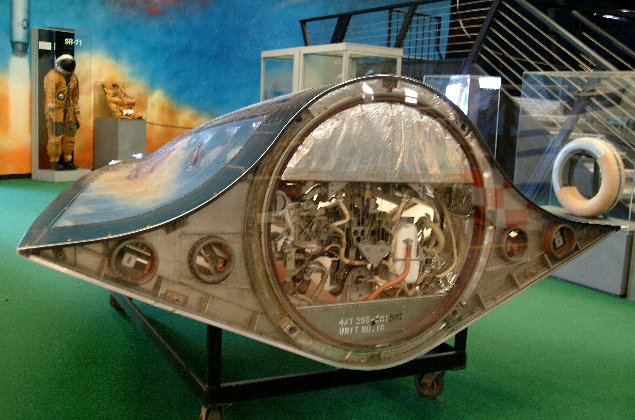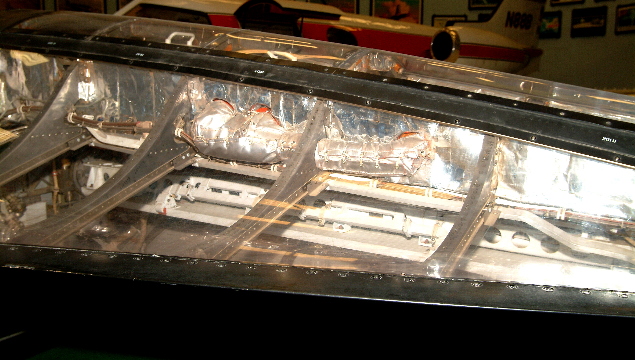 Data Link System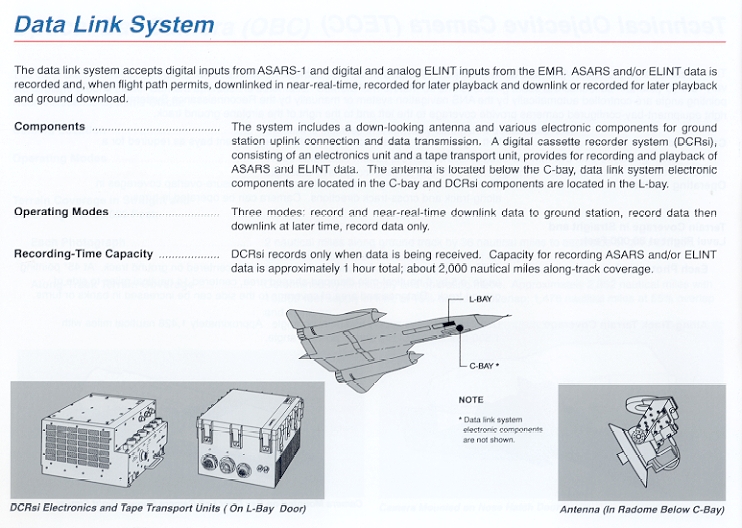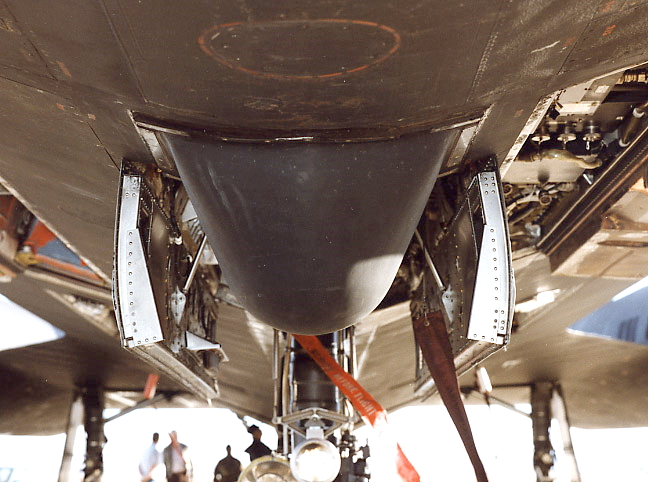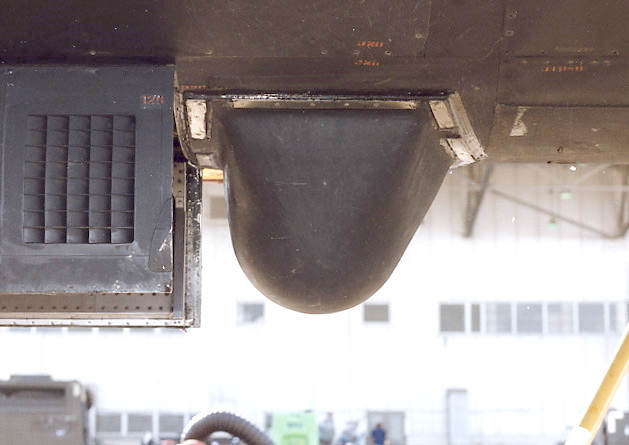 ---
Astro Inertial Navigation System
Installed in each hanger at Beale AFB was a Geodetic marker for alignment reference.

Computer loaded tapes and alignment by ANS technicians took 1 hour+ prior to engine start.

Astro tracker located behind the RSO would track three stars groups on a clear day within 30 seconds after leaving the hanger. Precision location of the aircraft could be confirmed.

Guaranteed President 300 feet anywhere in the world traveling at 2200 mph. This was before GPS was invented.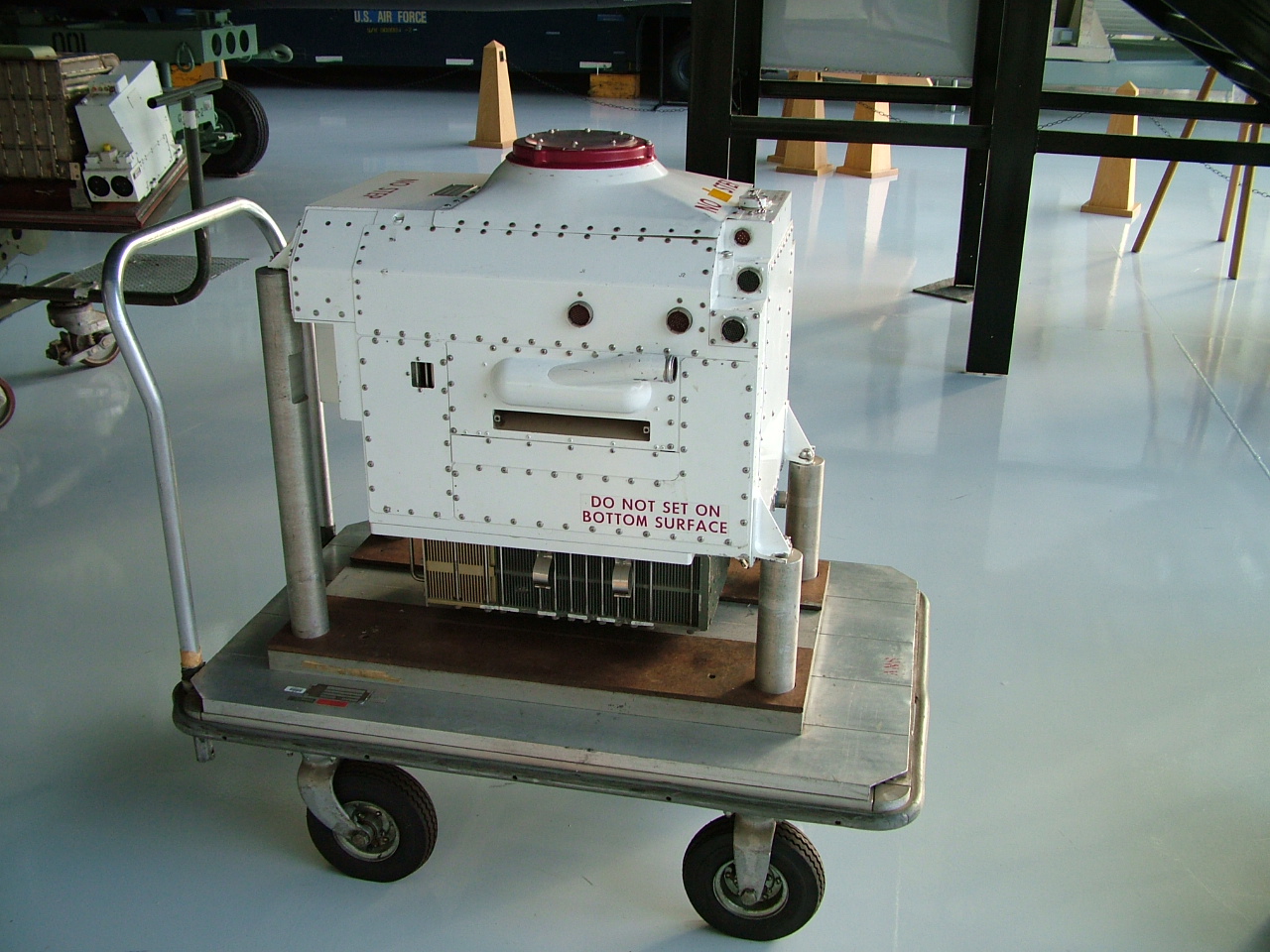 ---
Go to SR-71 Sensor Web page #1....SR-71 Cameras (Optical)
Go to SR-71 Sensor Web page #3...ELINT (Electronic Intelligence)
Credits: Mike Hull, Donn A. Byrnes; Russell Harvey, Robbie, David Nolte, Bill Whittle, Jim Fitzgerald, David Dempster, Buz Carpenter, Pima Air Museum, Evergreen Aviation Museum; Don Stein. Tony Landis, Lockheed Martin Corporation
Page #221 of the SR-71 Blackbirds