Preserve Stayton's Heritage
Great Gift Idea for Secretaries Day:
We need your help! The Charles Brown House is one of
Stayton's historical Treasures. We are trying to save the
house and restore it so the community, our children,
and visitors can learn about and come to appreciate
the importance of our beginnings.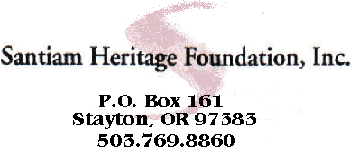 3.23.02 JLZ