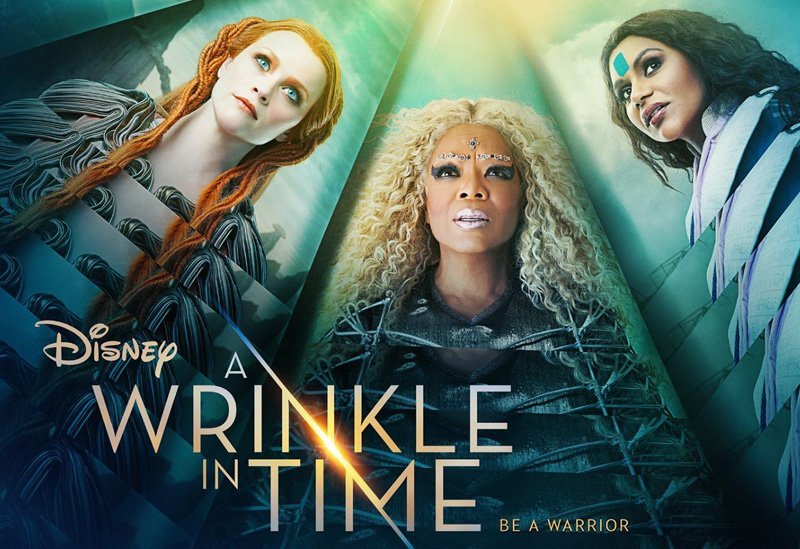 Wrinkle in time
mar 9 - 22
Fri 7p
Sat & Sun 4p & 7p
Mon 7p
Tues FoodDay 7p ($6 with 2 cans)
Wed & Thur 7p

Welcome to Star
Cinema
Cinema Treasures, LLC owns and operates the Star Cinema in Stayton and the Dallas Cinema in Dallas, OR.
Formerly the Fox Theatre. Both of our locations offer the latest in Digital Projection and Sound, along with hi-brightness Silver Screens and Real-D 3D technology.
TuesDay FoodDay
Bring 2 items
$2 off Evening Showtime

350 N. Third Ave, Stayton, OR 97383 ~ 503-767-STAR (Showtimes) ~ 503-767-SHOW (Office)
$6 Matinee Before 6pm ~ $8 General After 6pm

Mar 8 - 22
A Wrinkle In Time
Rated PG
2 hrs

Meg Murry (Storm Reid) is a typical middle school student struggling with issues of self-worth who is desperate to fit in. As the daughter of two world-renowned physicists, she is intelligent and uniquely gifted, as is Meg's younger brother Charles Wallace (Deric McCabe), but she has yet to realize it for herself. Making matters even worse is the baffling disappearance of Mr. Murry (Chris Pine), which torments Meg and has left her mother (Gugu Mbatha-Raw) heartbroken. Charles Wallace introduces Meg and her fellow classmate Calvin (Levi Miller) to three celestial guides-Mrs. Which (Oprah Winfrey), Mrs. Whatsit (Reese Witherspoon) and Mrs. Who (Mindy Kaling)-who have journeyed to Earth to help search for their father, and together they set off on their formidable quest. Traveling via a wrinkling of time and space known as tessering, they are soon transported to worlds beyond their imagination where they must confront a powerful evil. To make it back home to Earth, Meg must look deep within herself and embrace her flaws to harness the strength necessary to defeat the darkness closing in on them.






Mar 23 - 28


Peter Rabbit
Rated PG
1 hr 40 min

Peter Rabbit, the mischievous and adventurous hero who has captivated generations of readers, now takes on the starring role of his own irreverent, contemporary comedy with attitude. In the film, Peter's feud with Mr. McGregor (Domhnall Gleeson) escalates to greater heights than ever before as they rival for the affections of the warm-hearted animal lover who lives next door (Rose Byrne). James Corden voices the character of Peter with playful spirit and wild charm, with Margot Robbie, Elizabeth Debicki, and Daisy Ridley performing the voice roles of the triplets, Flopsy, Mopsy, and Cottontail.





Mar 28 - Apr 12


Ready Player One
Rated PG-13
2 hrs 20 min

In the near future, gamers compete inside a massive video game universe to find an "Easter egg" hidden by the network's recently deceased creator which promises real life riches. Wade Watts (Tye Sheridan) becomes the first player to successfully navigate the first level of the test, sparking a high-stakes international race to crack the game's code. Steven Spielberg directs this dystopian adventure based off the 2011 sc-fi novel by Ernest Cline.