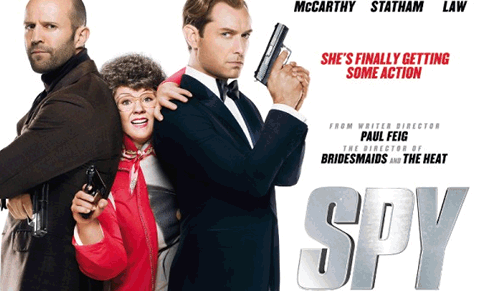 spy
July 3 - 9
Fri 7p
Sat CLOSED
Sun 3:30p & 6:30p
Mon - Thur 7p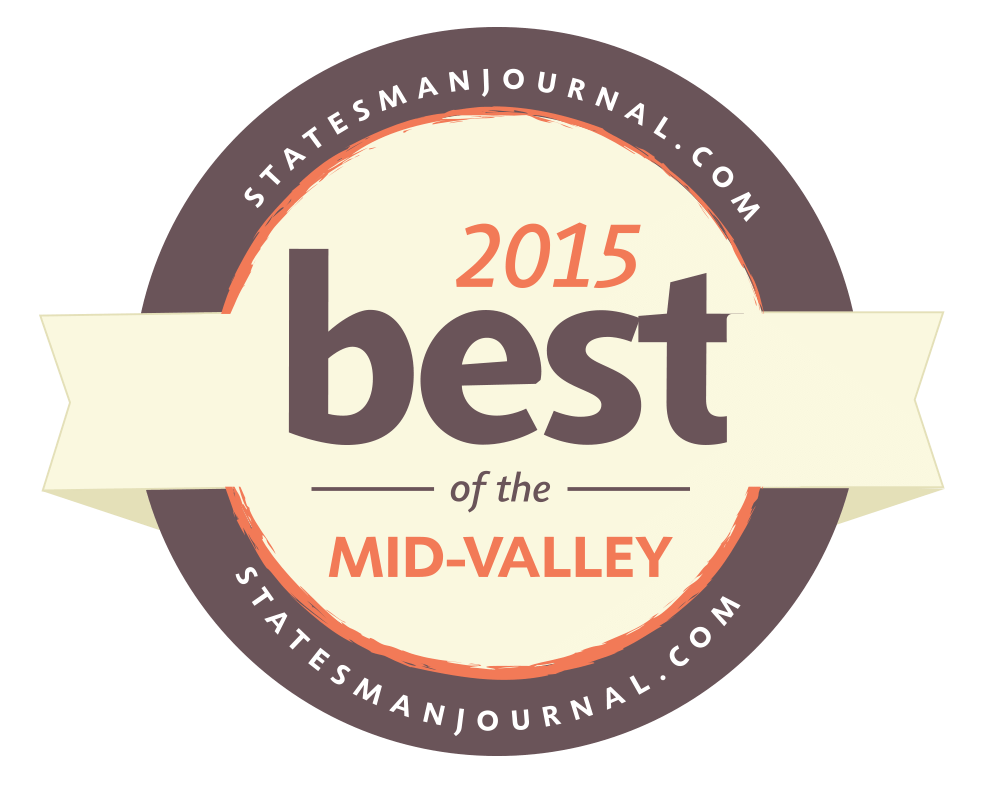 Welcome to Star
Cinema
Cinema Treasures, LLC owns and operates the Star Cinema in Stayton, the Motor VU Drive-In and the Fox Theatre in Dallas, OR.
Each of our locations offers the latest in Digital Projection and Sound. The indoor theatres each have hi-brightness Silver Screens and Real-D 3D technology.
350 N. Third Ave, Stayton, OR 97383 ~ 503-767-STAR (Showtimes) ~ 503-767-SHOW (Office)
$5 Matinee Before 6pm ~ $7 General After 6pm ~ 3D Add $2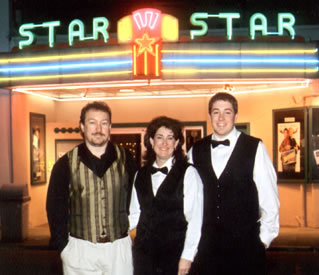 We would like to thank you for your patronage and continued support with our local family friendly and affordable locations. We started this adventure in 2002 and hope to provide on-going entertainment in the years to come. We do care about your experience and satisfaction.
Please LIKE our Facebook page's to get the latest news and updates at each of our locations.
Current and Upcoming
Movies
Jurassic World
Rated PG-13
2 hrs 3 min

The story unfolds 22 years after the events of "Jurassic Park," in a fully functional resort on Isla Nublar that sees more than 20,000 visitors a day. Guests arrive by boat from Costa Rica, and the new park includes a biological preserve, a safari, a zoo, and a theme park type setting. The island also contains a luxury resort with hotels, restaurants, nightlife, and golf. And, of course, unprecedented up-close access to real, living dinosaurs - the full execution of John Hammond's dream. But humanity's continuing efforts to dominate nature generate unexpected, and dangerous, results.

Spy
Rated R
1 hr 59 min

Susan Cooper (Melissa McCarthy) is an unassuming, deskbound CIA analyst, and the unsung hero behind the Agency's most dangerous missions. But when her partner (Jude Law) falls off the grid and another top agent (Jason Statham) is compromised, she volunteers to go deep undercover to infiltrate the world of a deadly arms dealer, and prevent a global disaster.

Minions
Rated PG
1 hr 45 min

The story of Universal Pictures and Illumination Entertainment's Minions begins at the dawn of time. Starting as single-celled yellow organisms, Minions evolve through the ages, perpetually serving the most despicable of masters. Continuously unsuccessful at keeping these masters-from T. rex to Napoleon-the Minions find themselves without someone to serve and fall into a deep depression. But one Minion named Kevin has a plan, and he-alongside teenage rebel Stuart and lovable little Bob-ventures out into the world to find a new evil boss for his brethren to follow. The trio embarks upon a thrilling journey that ultimately leads them to their next potential master, Scarlet Overkill (Academy Award (R) winner Sandra Bullock), the world's first-ever female super-villain. They travel from frigid Antarctica to 1960s New York City, ending in mod London, where they must face their biggest challenge to date: saving all of Minionkind...from annihilation.