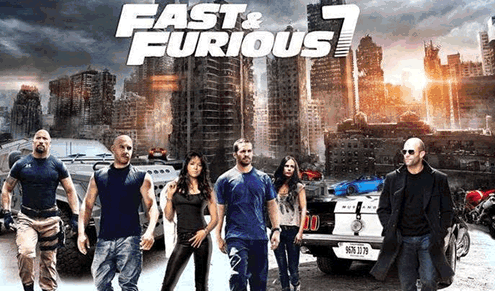 Furious 7 and
Talladega Nights
April 24 - 25
Gates Open at 7p
Movie starts at dusk/twilight
Welcome to Motor VU
Drive-In
Cinema Treasures, LLC owns and operates the Star Cinema in Stayton, the Motor VU Drive-In and the Fox Theatre in Dallas, OR.
Each of our locations offers the latest in Digital Projection and Sound. The indoor theatres each have hi-brightness Silver Screens and Real-D 3D technology.
315 SE Fir Villa, Dallas, OR 97338 ~ 503-623-4449 (Showtimes)
$5 per person ~ Ages 4 and up ~ 3 and Under Free ~ $20 Min Vehicle Charge
1 to 4 people = $20 ~ 5 or more = $5 each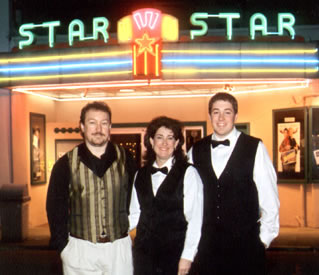 We would like to thank you for your patronage and continued support with our local family friendly and affordable locations. We started this adventure in 2002 and hope to provide on-going entertainment in the years to come. We do care about your experience and satisfaction.
Please LIKE our Facebook page's to get the latest news and updates at each of our locations.
Current & Upcoming
at the Motor VU
Avengers: Age of Ultron
Rated PG-13
2 hrs 30 min

Joss Whedon returns to write and direct the follow-up to the ultra successful Avengers film. The picture completes Marvel Studios' Phase 2 films, which includes Thor: The Dark World, Captain America: Winter Soldier, Edgar Wright's Ant-Man, and Guardians of the Galaxy.

Talladega Nights
Rated PG-13
1 hr 48 min

The fastest man on four wheels, Ricky Bobby (WILL FERRELL) is one of the greatest drivers in NASCAR history. A big, hairy American winning machine, Ricky has everything a dimwitted daredevil could want, a luxurious mansion, a smokin' hot wife (LESLIE BIBB) and all the fast food he can eat. But Ricky's turbo-charged lifestyle hits an unexpected speed bump when he's bested by flamboyant Euro-idiot Jean Girard (SACHA BARON COHEN, TV's "Da Ali G Show") and reduced to a fear-ridden wreck. Losing his wife and job to best bud and fellow fool, Cal Naughton, Jr. (JOHN C. REILLY), Ricky must kick some serious asphalt if he's to get his career back on the track, beat Girard and reclaim his fame and fortune. 'Cause as Ricky Bobby always says, IF YOU AIN'T FIRST, YOU'RE LAST!

Furious 7
Rated PG-13
2 hrs 20 min

Continuing the global exploits in the unstoppable franchise built on speed, Vin Diesel, Paul Walker and Dwayne Johnson lead the returning cast of Fast & Furious 7. James Wan directs this chapter of the hugely successful series that also welcomes back favorites Michelle Rodriguez, Jordana Brewster, Tyrese Gibson, Chris "Ludacris" Bridges, Elsa Pataky and Lucas Black. They are joined by international action stars new to the franchise including Jason Statham, Djimon Hounsou, Tony Jaa, Ronda Rousey and Kurt Russell.