On-Screen
Business Advertising
(6-month or 1-year)
Email us your powerpoint file or any other image file such as pdf or jpg, or HD Video and we can have it on the screen as soon as payment is received. You can pay by cash, check, credit or debit card.
static or video Advertising ?
Static advertising will run for about 30 minutes before the show. Each image will be viewable for about 10 seconds. That would be about 6 slides per minute. Depending on the number of businesses and filler slides will directy affect the number of times your slide is displayed on screen.
Video advertising is shown just before the national advertising, which starts approximately 5 minutes before the first movie trailer starts.
Benefits
- We have from 1 to 3 shows per day, 7 days a week.
- You can display your business cards and flyers in our lobby.
- You can change your image or video at anytime with no additional costs.

Static Image

15-45 second Video

$250 for 6 months
Add $125 for each additional image or theatre

$350 for 6 months
Add $175 for additional theatre

$500 for 1 year
Add $250 for each additional image or theatre

$700 for 1 year
Add $350 for additional theatre

Schools, Government and Non-Profit

Per Month Option

$25 per month for static
$50 per month for video
You can order by phone at 503-302-3977 or email us
info@dallasfox.net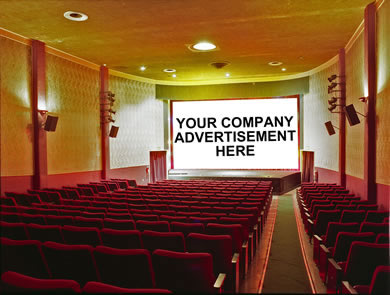 We currently have a potential of 200 viewers per movie.