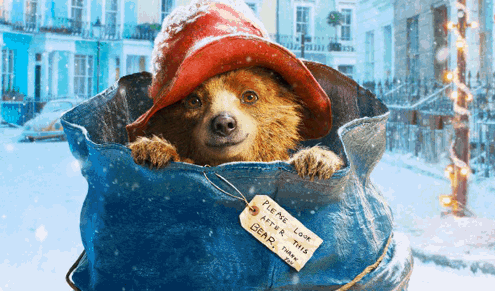 paddington
Jan 16 - 29
Fri 7p
Sat 2p, 4:30p & 7p
Sun 1:30p, 4p & 6:30p
Mon - Thur 7p
Welcome to Fox
Theatre
Cinema Treasures, LLC owns and operates the Star Cinema in Stayton, the Motor VU Drive-In and the Fox Theatre in Dallas, OR.
Each of our locations offers the latest in Digital Projection and Sound. The indoor theatres each have hi-brightness Silver Screens and Real-D 3D technology.
166 SE Mill St, Dallas, OR 97338 ~ 503-623-9346 (Showtimes)
$5 Matinee Before 6pm ~ $7 General After 6pm ~ 3D Add $2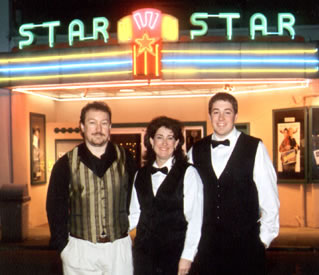 We would like to thank you for your patronage and continued support with our local family friendly and affordable locations. We started this adventure in 2002 and hope to provide on-going entertainment in the years to come. We do care about your experience and satisfaction.
Please LIKE our Facebook page's to get the latest news and updates at each of our locations.
Current and Upcoming
Movies
Sponge Bob: Square Pants
Rated PG
1 hr 40 min

SpongeBob SquarePants, the world's favorite sea dwelling invertebrate, comes ashore to our world for his most super-heroic adventure yet!

Taken 3
Rated PG-13
1 hr 41 min

Bryan and his ex-wife Lenore (Famke Janssen) are taking their first tentative steps toward reconciliation when she is viciously murdered, and he is targeted as the prime suspect. Now, with the CIA, FBI, and every cop in the country hot on his trail, Bryan realizes that it's only a matter of time before his enemies get to his daughter Kim (Maggie Grace), too. Determined to keep her alive at any cost, he realizes that his only hope for saving her is to clear his name before he is captured. But while Bryan does possess the "particular set of skills" to stay one step ahead of the men who want his entire family dead, proving that he's innocent of murder and seeing that the real killers face justice might be the last thing he ever does.

Paddington
Rated PG
1 hr 35 min

From the beloved novels by Michael Bond and producer David Heyman (HARRY POTTER), PADDINGTON tells the story of the comic misadventures of a young Peruvian bear (voiced by Firth) who travels to the city in search of a home. Finding himself lost and alone, he begins to realize that city life is not all he had imagined - until he meets the kindly Brown family who read the label around his neck that says "Please look after this bear. Thank you," and offer him a temporary haven. It looks as though his luck has changed until this rarest of bears catches the eye of a museum taxidermist.