Dallas Cinema
History
1959:
In a deal completed Friday Mr. and Mrs. Don Wernli purchased the Majestic and Rio Theaters in Dallas from Faust & Payne, Inc., Realtors, of Portland. The deal does not include the Majestic building, but the Lease from C. L. Crider. The Majestic equipment will be dismantled and taken out and the deal closes it to use as a theater for 10 years.
The Wernlis, who operate the Motor-Vu Drive In theatre on South Fir Villa Rd, expect to have the Rio in operation by August 1959. They plan to install a new wide screen, redecorate the interior and make necessary repairs. Don stated Friday it would definitely be opened by late summer and would operate throughout the winter.
Faust & Payne acquired the Dallas theater property from Mr and Mrs. Greg Kershul, now of Seaside, in a trade in 1954. They operated it with Elmer Parke as manager for a number of years and since have sold it twice, the last time to Johnny Newton of Sacramento. Both theaters have been closed about 30 days.
Wernli came here in December, 1945 from Vancouver to operate the two Dallas theaters for Jesse Jones, Portland theater man who had acquired them from Mrs. Irene Adam, who had operated them after the death of her father, George W. Gould. Wernli continued as manager until Jones sold to the Kershuls in 1952.
---
Owners of Rio/Fox Theater/Dallas CinemaTimeline
Opening Day of Orginal Rio (Year Unknown): George W. Gould
Before Jesse Jones (Year Unknown): Mrs. Irene Adam (Daughter of Gould)
Prior to 1945 (Specific Year Unknown) - 1952: Jesse Jones (created current theatre in 1949)
(Don Wernli - Manager/Operator 1945 - 1952 ran Rio and Majestic)
1952 - 1954: Greg Kershul
1954 - 1959: Faust & Payne (Elmer Parke - Manager/Operator)
1954 - 1959: Faust & Payne Sold it twice. First Unknown. Second to Johnny Newton. But, both deals fell through, so they got it back.
1959 - 1979: Don Wernli
1979 - 1985: Luxery Theatres (Tom Moyer) who became Act III, then Regal
1985 - 2007: Ron Burch (Rio renamed to Fox in 1985)
2007 - Today: Jeff Mexico (Fox renamed to Dallas Cinema in April, 2017)
---
More Info:
The original theatre was located perpindicular to the current theatre, at the rear of the building with the furniture store in the front 3/4's of current auditorium and snack bar. The theatre was positioned to the left of current screen with wooden sloped floor. The auditorium actually went to the back of the current Paint Store. You can still see architectural history behind the coffee shop (where projection booth was located) and paint store. Jesse Jones created the New Rio Theatre in 1948 into its current configuration after the Furniture Store caught Fire.
Ron Burch took over the Rio and the Motor Vu at the same time in November of 1985 from Luxury Theatres (Tom Moyer), later Act III, later Regal. The name change from Rio to Fox happened then and was re-opened as the Fox Theatre on December 6, 1985. Luxury had closed the Motor Vu for the season and had no plans at that time to re-open either theatre (the Rio, had never run concurrently with the Drive In. When the Drive In was open, the Rio closed, and vice-versa). After Ron Burch took over, the Fox Theatre operated 7 days week, 52 weeks a year.
Prior to 1948 Rio was in rear
of furniture store

1948 Rio Created in current position
---
Motor VU Drive-In 1990
Click Image for Motor VU History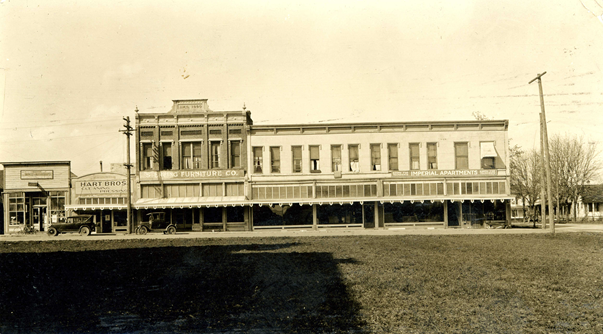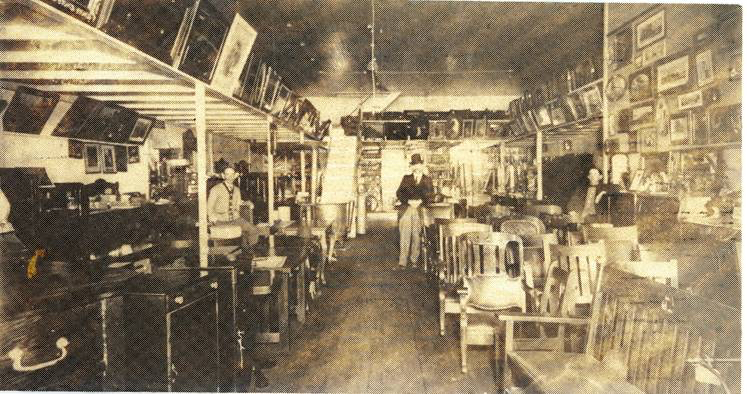 Sterling Furniture Co. (Dallas Cinema)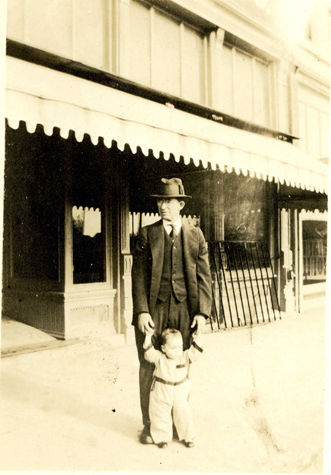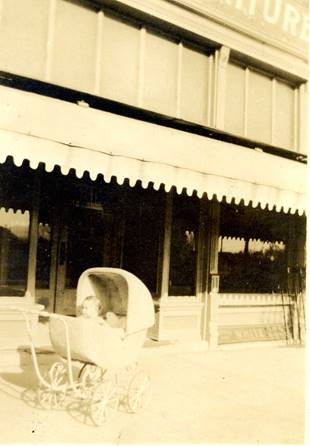 In front of Sterling Furniture Co. (Dallas Cinema)
Photo's of Brian Dalton's (Current Mayor of Dallas) Father (Baby) and Grandfather

Movie Pass for Rio Theatre and Motor VU Drive-In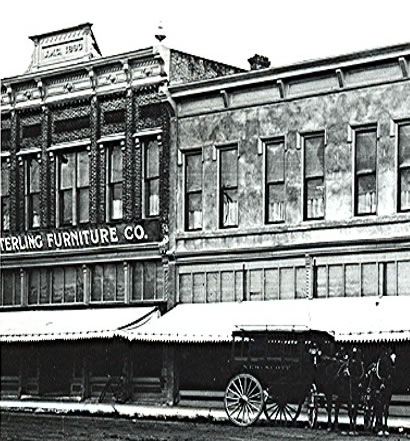 Sterling Furniture Co. (Dallas Cinema)
Original Theatre was in back of furniture store up until 1948,
perpendicular to current theatre on left side of current screen.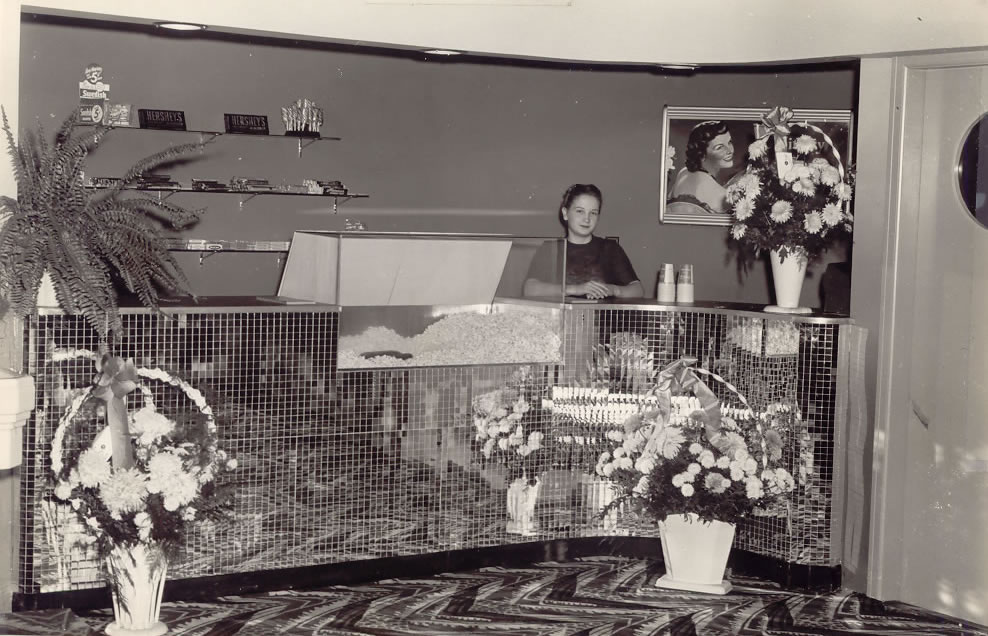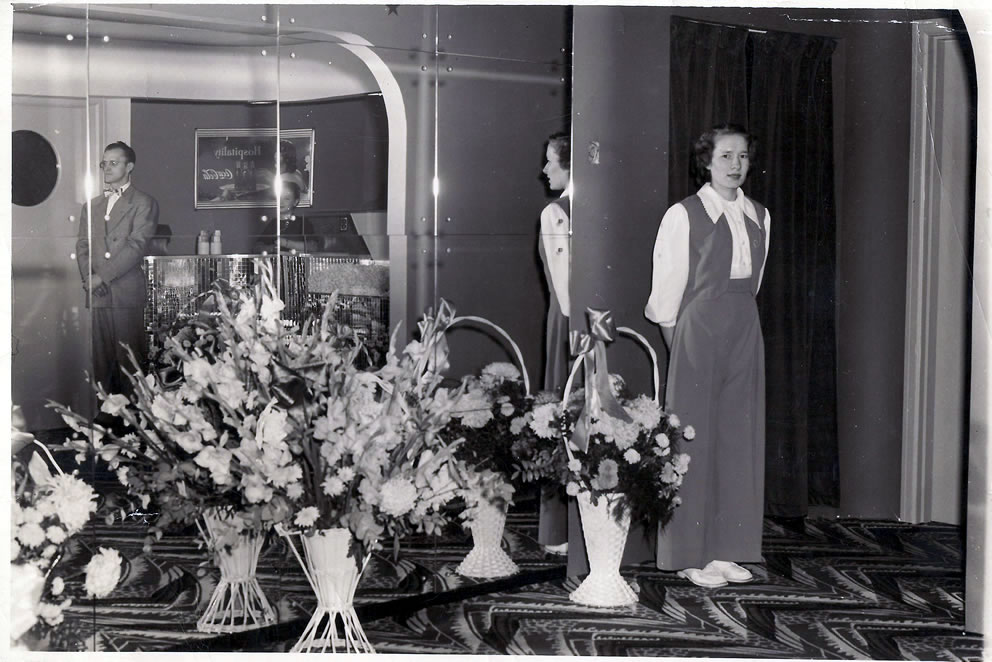 Tuesday Dec 28, 1948 Grand Opening Day of Rio (now Dallas Cinema)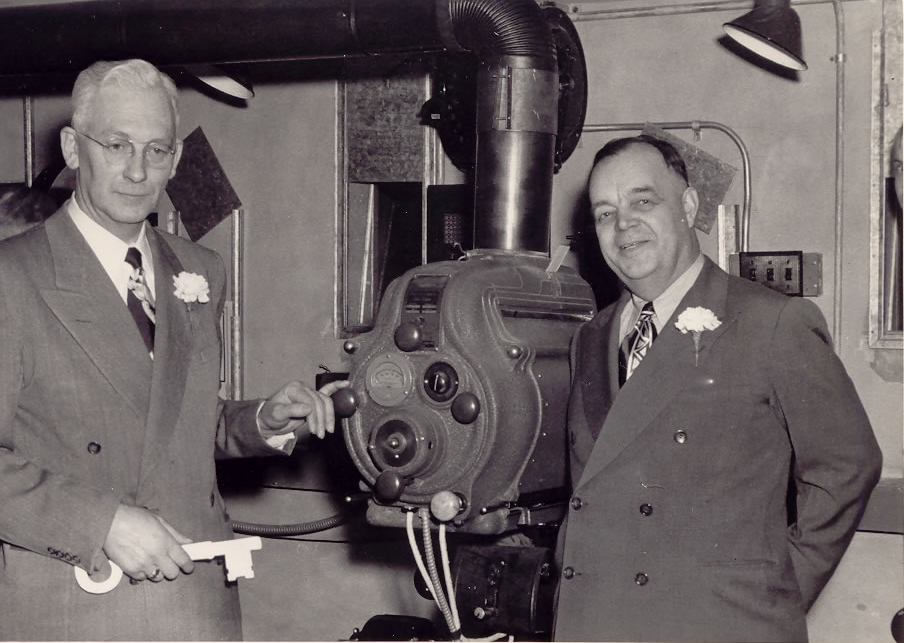 Mayor Smith and Jessie Jones (Owner of Rio and Majestic) 1948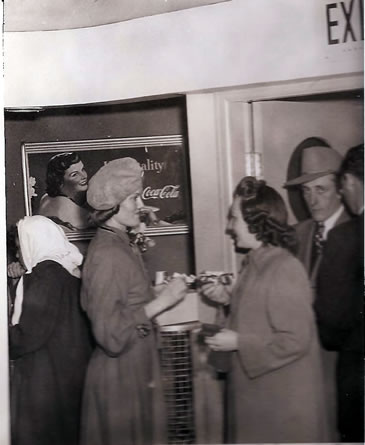 1948 Grand Opening - Jeri greeting customers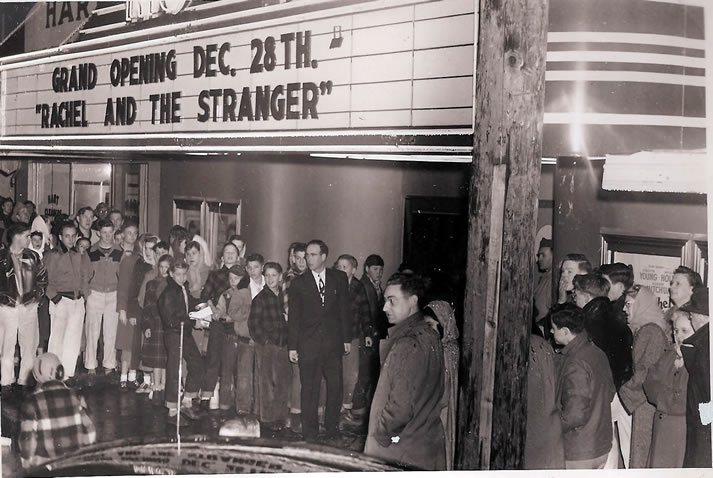 1948 Grand Opening Day of Rio (now Dallas Cinema)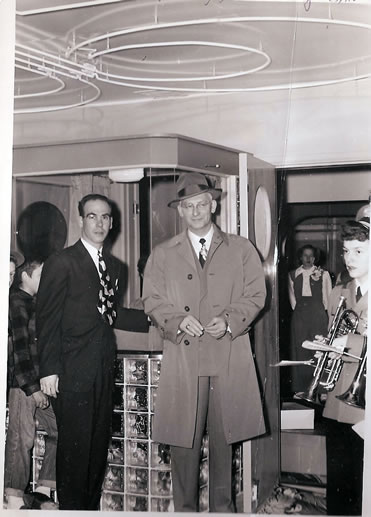 1948 Grand Opening Day - Don with Mayor Smith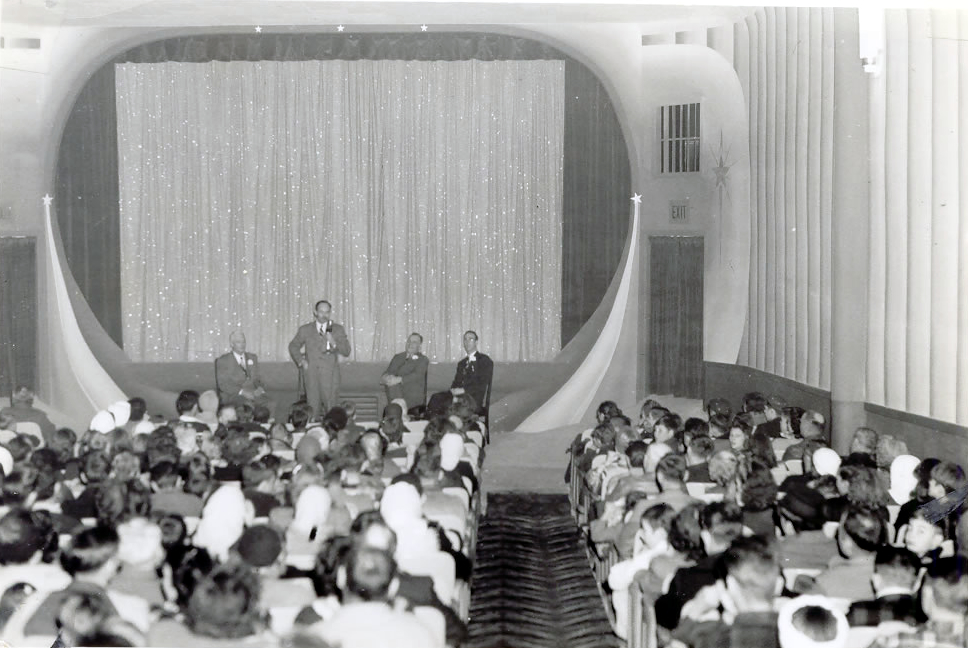 Grand Opening Day Rio 1948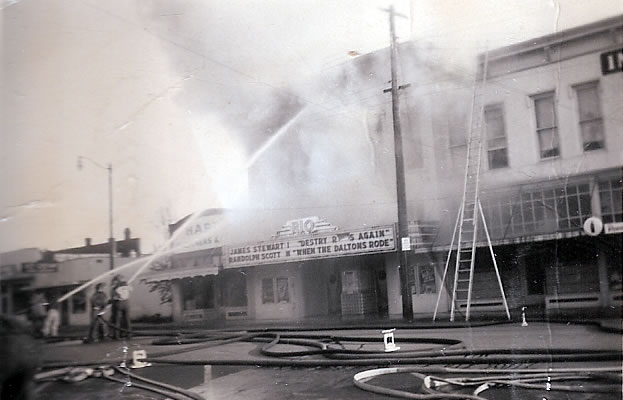 Fire August 18, 1951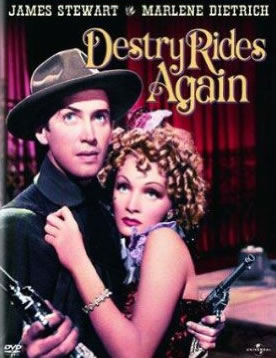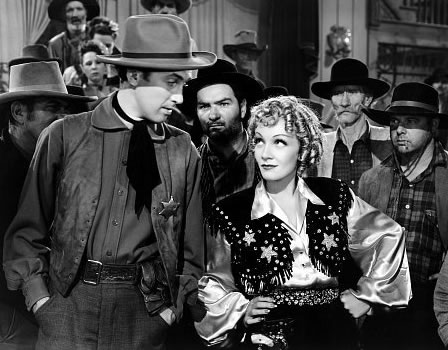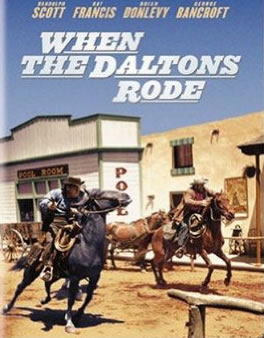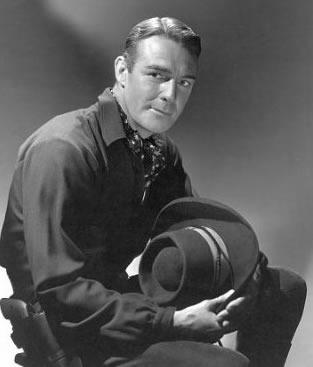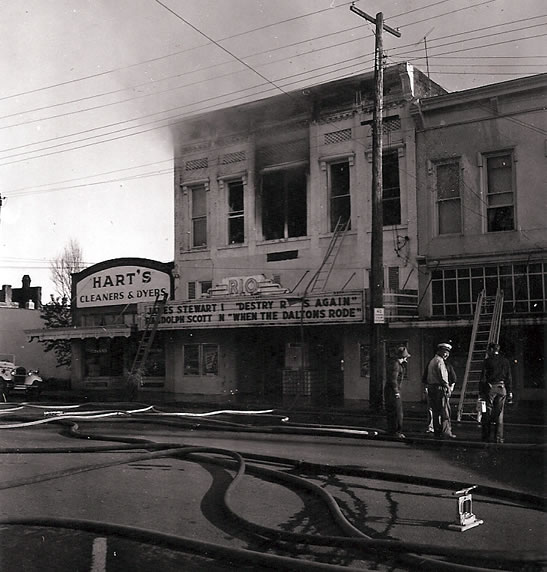 Fire August 18, 1951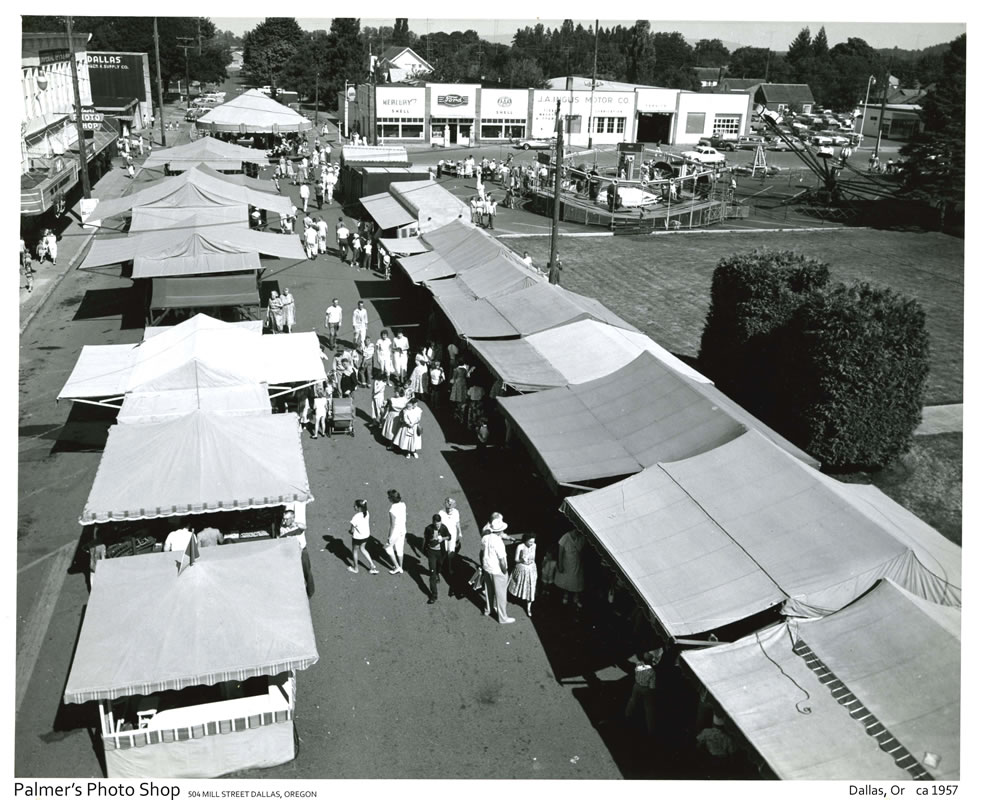 Rio Theatre showing "The Ten Commandments" 1957
(Photo submitted by Blair Cromwell)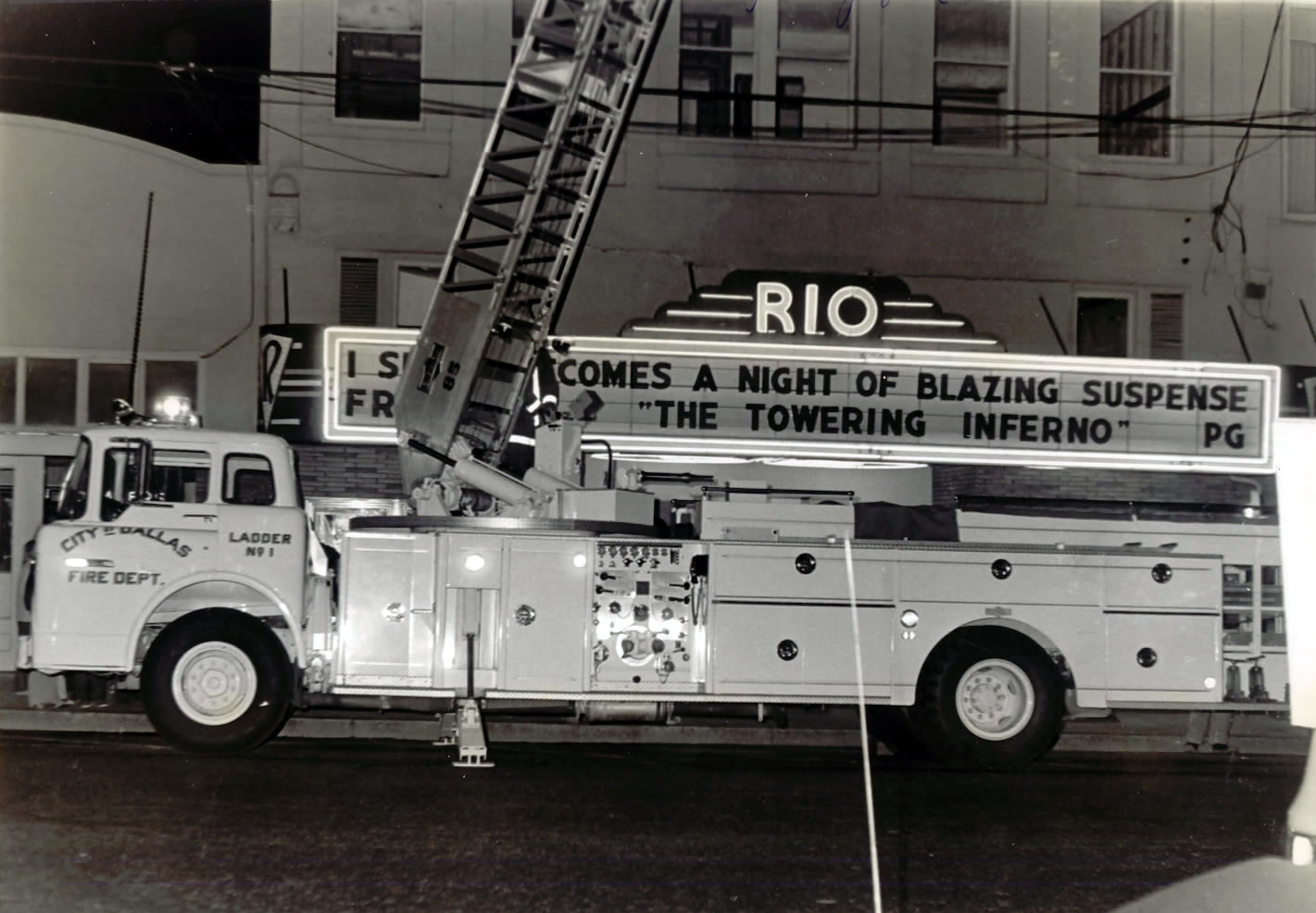 Towering Inferno 1974 (Remodeled with Brick Facade over Stucco)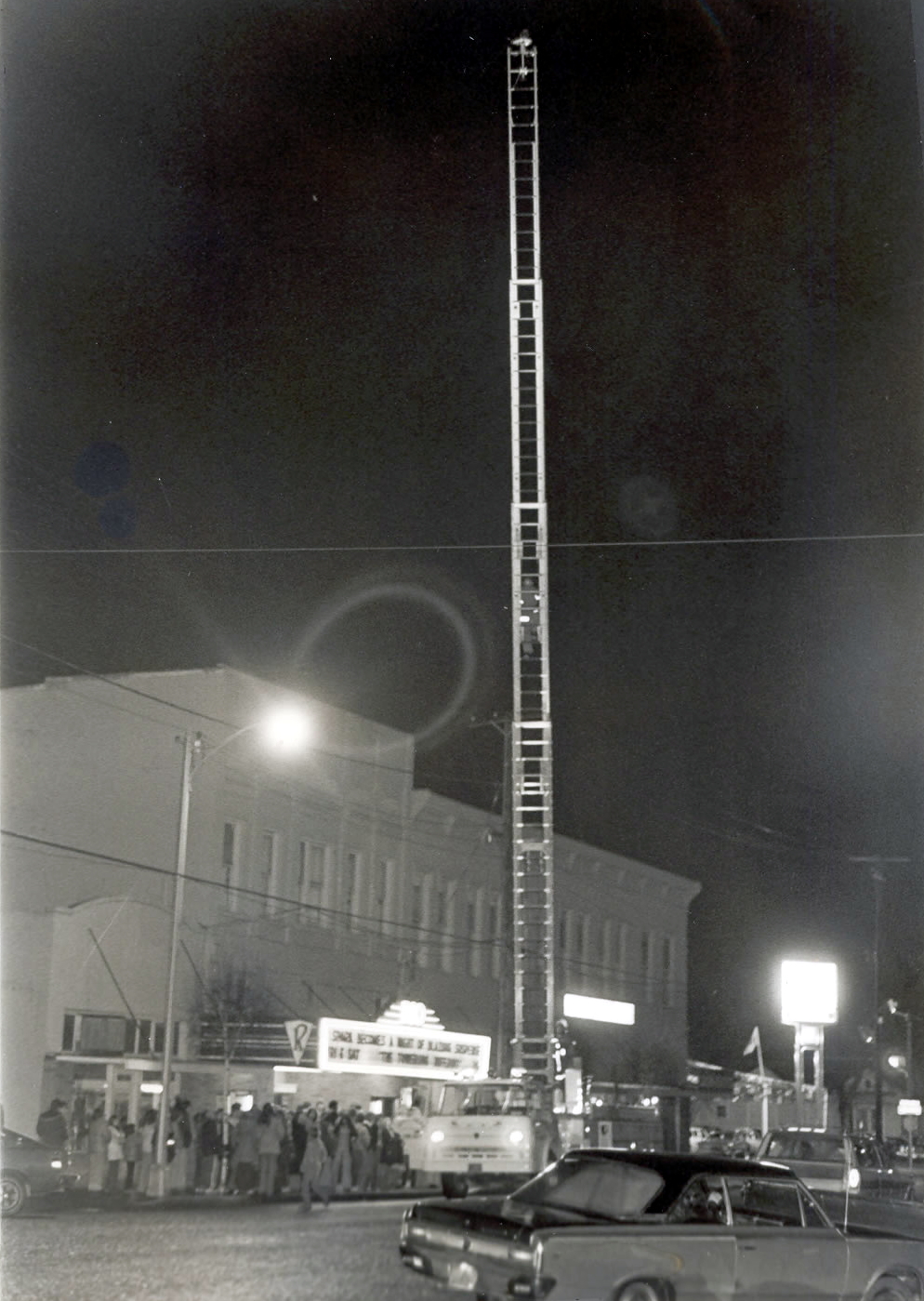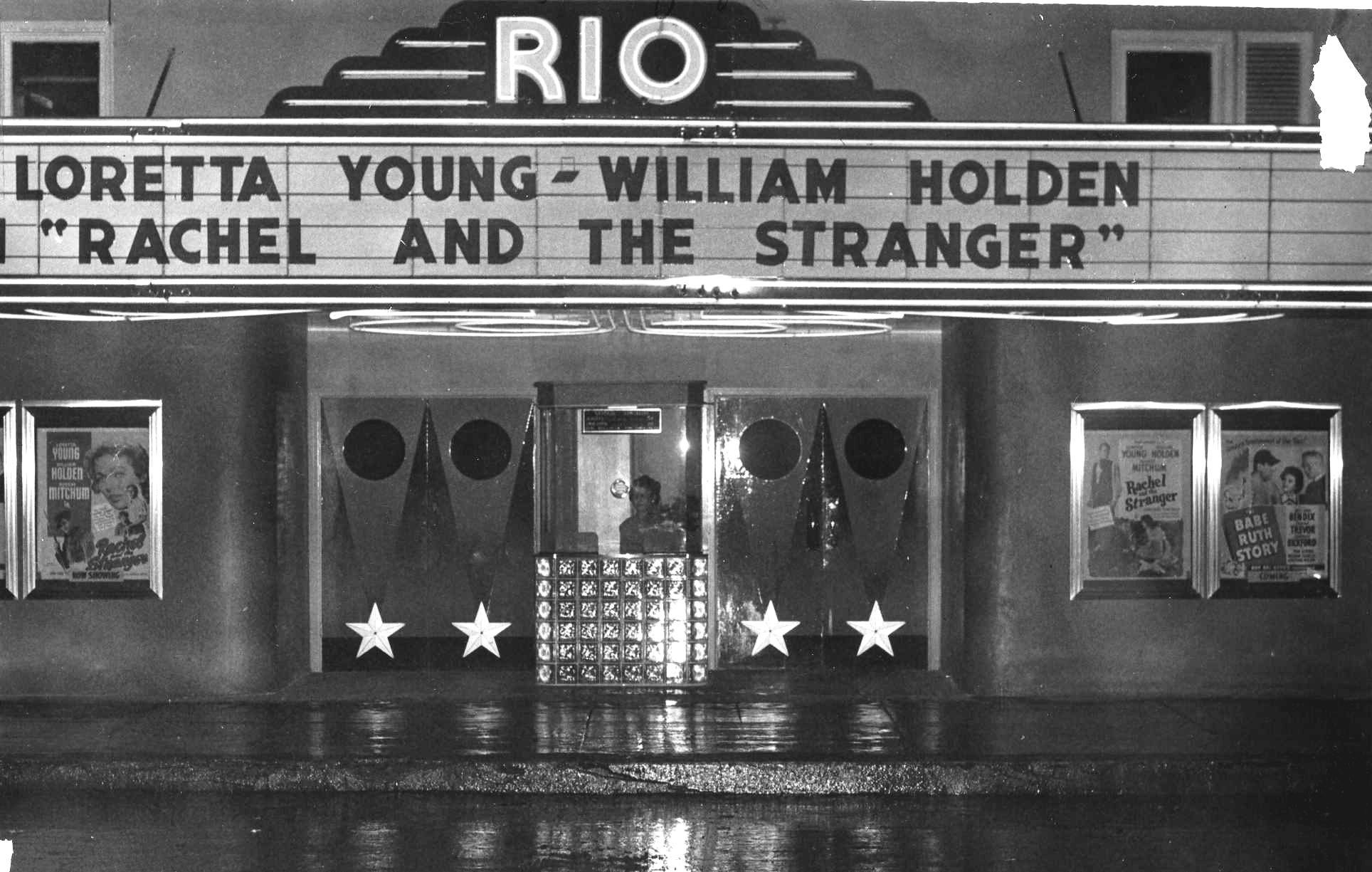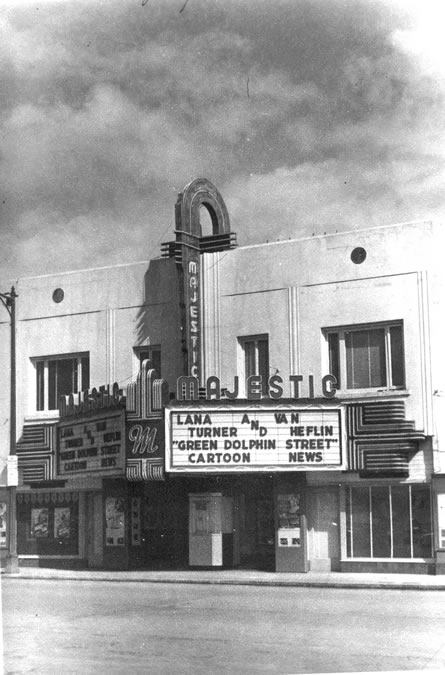 Majestic on Main St.
Closed in 1959 when Wernli purchased Rio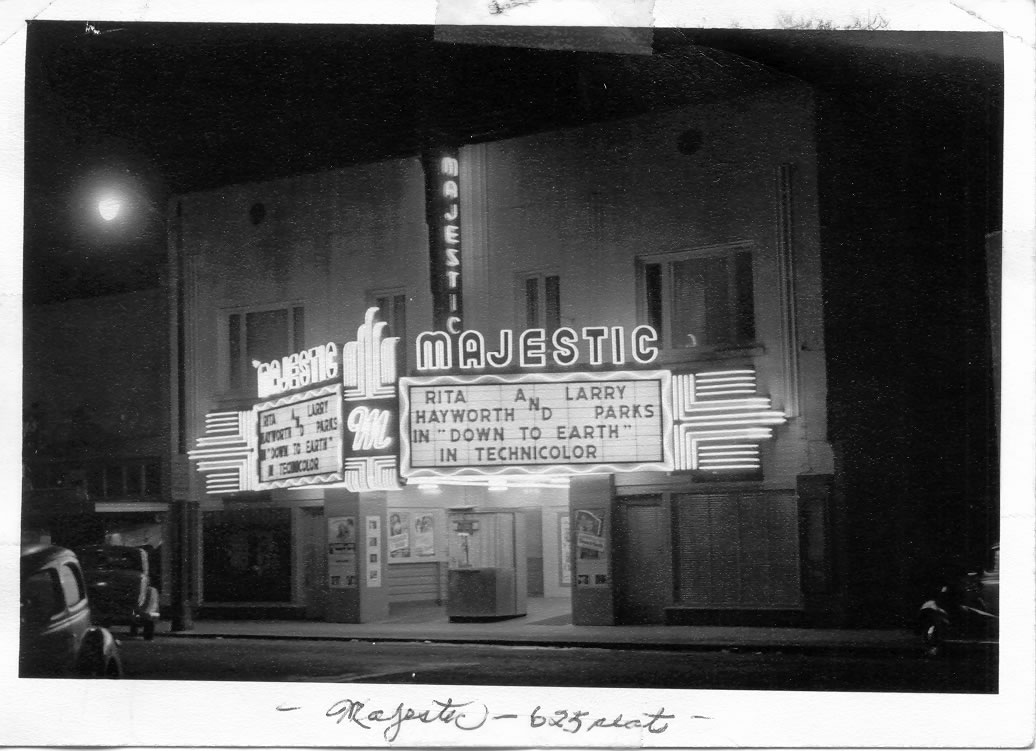 Majestic at Night
Isis Theatre (Closed in 1958) in Independence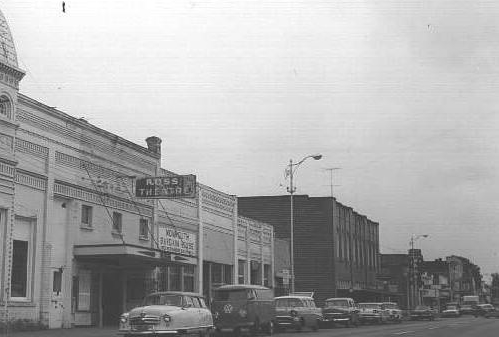 The Ross Theatre (Closed) is still located on Main St. in Monmouth.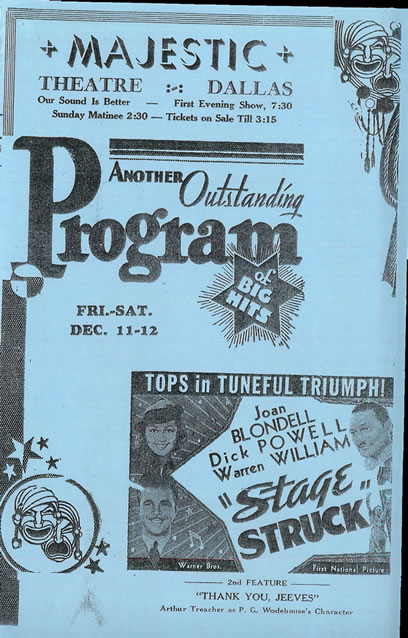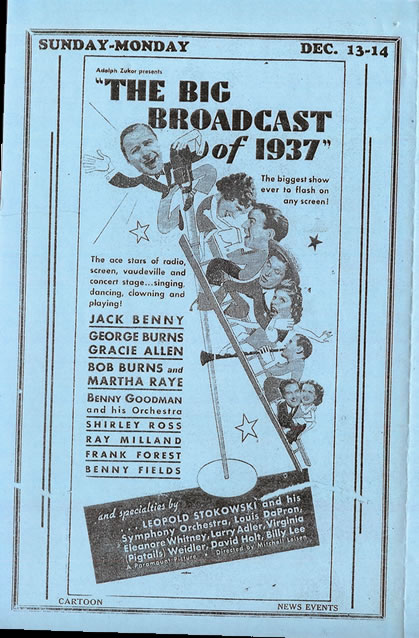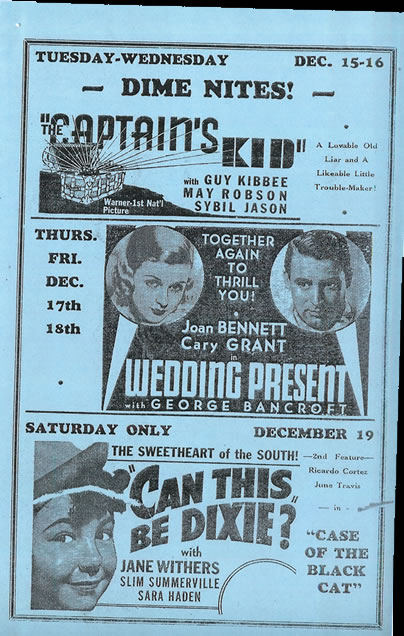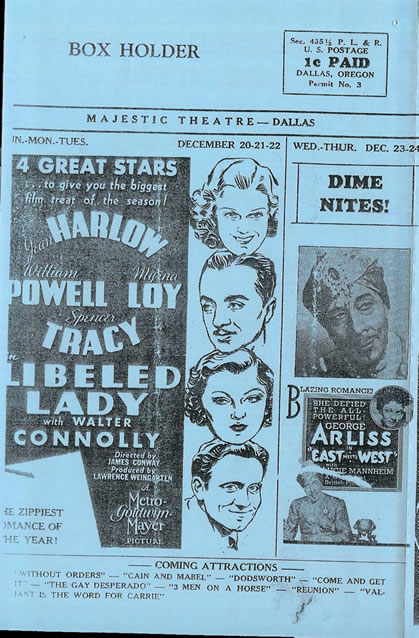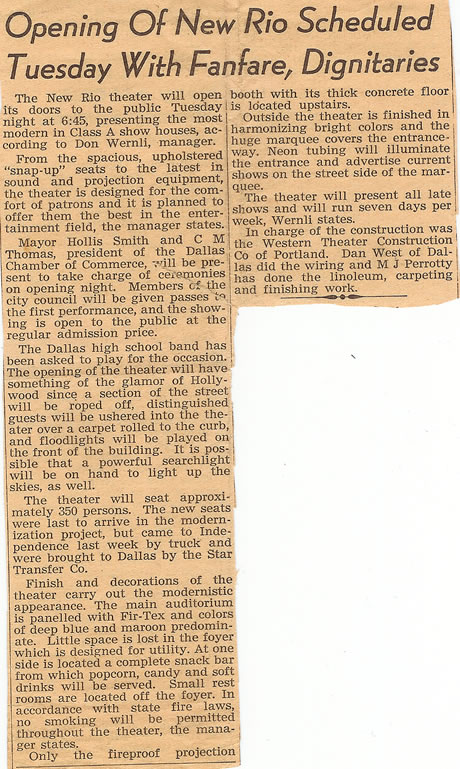 1948 Remodeling/Reconstruction of Rio: Jesse Jones Owner / Don Wernli Manager